As a result of the COVID pandemic and advancements in technology, remote work has become the new normal for many people. With the rise of remote work, more organizations are considering hiring remote tech talent. After all, it allows you to access a much broader talent pool and locate the right developers for your project, without being restricted to talent within your region. 
Malaysia continues to rise as an offshoring powerhouse in Asia. Over the years, top multinational companies such as Apple have fulfilled their tech talent requirements by hiring developers in Malaysia. Malaysia has been named one of the top three nations for hiring talent by the Global Services London index due to its stable economy, business landscape, and financial attractiveness to foreign investors. Malaysia's workforce is considered rather skillful despite the country's economy still lagging behind other Asian leaders. 
In this article, you will learn why companies choose Malaysia as a destination for software development and why you should hire developers in Malaysia for your next project.
Country Profile
Capital: Kuala Lumpur

Official Languages: Malay

Currency: Malaysian Ringgit

Population: 32.7 million

Timezone: UTC+08

Number of developers – 143,000+

Average developer's salary: USD 41,140 per year

Political Stability

(scale -2.5 to 2.5): 0.14

Ease of doing business:

12/100

Biggest Tech Hubs: Cyberjaya, Penang and Iskandar Puteri

Popular Technologies: Java, C++, and Python
1. Advantages of hiring software developers from Malaysia
Diverse talent pool and education
Malaysia offers a wide talent pool of highly-skilled individuals. It has its own landmark technology park called TPM, which houses over 150 technology companies and employs over 10,000 workers. This campus is one of the leading choices for most IT companies. 
Malaysia's diverse workforce allows them to meet a wide range of demands. They make sure to provide their talent with a solid education to help them reach their full potential. Some of its initiatives include working with the Education Ministry and Premier Digital Tech Institutions to ensure that industry-relevant content is integrated into the curricula of the 11 universities and 5 polytechnics under the program. 
More institutions are set to join the program in the following years offering more opportunities for students to enter the tech industry. According to the HackerRank rating, Malaysia is ranked 47th out of 50 countries with the strongest developers. It is easy to find developers with any tech stack. 
English is taught as a primary language in schools, and is a compulsory subject throughout primary and secondary school, hence most Malaysian citizens are fluent in the language. Malaysia was placed 26th on the EF English Proficiency Index (6th edition) and it is ranked 3rd among Asian countries. 
Since most Malaysians are comfortable with the language, it makes communication and collaboration among developers and the hiring firm hassle-free.
Malaysia has one of the most vibrant economies in all of South Asia and is currently experiencing massive growth. The economic outlook is promising with a GDP of 6.3% in 2022. A Malaysian program called the "Malaysia Bill Of Guarantee" was introduced to ensure a business-friendly environment that will help cultivate its IT economy. This is part of the country's recovery from the 2008-2009 recession.  
As a country with top economic records in Asia, Malaysia will continue to see its annual GDP rise steadily for more than 50 years. It is also speculated that the country would become a "developed country" in the future. This makes Malaysia a great place to hire developers.
Business Friendly Policies
Malaysia has developed into a competent talent market with one of the key drivers behind this being the government's support. Malaysia's pro-business policies play a vital role in the country's transformation into a tech talent hub. Below are a few initiatives taken by the government to strengthen the tech talent industry in the country.
The National ICT Association of Malaysia (PIKOM)
PIKOM is an association of the ICT industry with over 1000 members. It was established in 1986 to offer assistance to small and mid-sized outsourcing companies in the ICT sector. The association provides a platform for its members to connect, collaborate, learn and share ideas in order to boost the industry.
      2. The Malaysia Digital Economy Corporation (MDEC)
This is an initiative under the Ministry of Communications and Multimedia (MDEC). It was started in 1996 to bring about digital transformation. It helps Malaysians embrace technology and gain digital skills. The program also empowers digitally-powered businesses by driving investments.
Over the years, several national programs have been introduced to increase Malaysia's digital prowess. For eg: they have formed special zones such as cyber city, cyber centre, and technology parks to achieve faster growth. Cyberjaya, which is one of Malaysia's biggest tech hubs, is often hailed as the Silicon Valley of Malaysia. These industrial zones have the infrastructure to leverage advanced technologies and Malaysia also has strong cybersecurity and IP protection laws to protect individuals and businesses. The country's IP laws are some of the strongest in Southeast Asia. 
Many businesses hire developers in Malaysia mainly to save up on operating costs and maximize profit margins. Most Malaysian cities have a relatively lower cost of living than most US and European countries, so the salaries of these Malaysian developers tend to be very low in comparison. According to reports, the average salary of a developer in Malaysia is around $60,403 which when compared to $97,000 in the USA, represents a massive difference. This means that the employer in the US or Europe may save up significantly on the cost incurred on salaries. 
2. The cost of hiring software developers from Malaysia
The cost of hiring software developers will depend on taxes, operational costs, and the availability of talent within the location. The average salary of a remote developer in Malaysia is around $60,403 per year on average. However, the cost of hiring developers will vary according to their seniority. On average, a senior developer will earn around $71,474. You must remember that the difference in salaries between junior and senior developers is rather large, thus the average salary of a developer may be lower than the actual rate of a senior developer.
Monthly salary rates in Malaysia based on tech specialty
The average salary of developers with different skill sets and expertise will vary. It does not include taxes or other expenses. We've gathered information to help you compare salary data.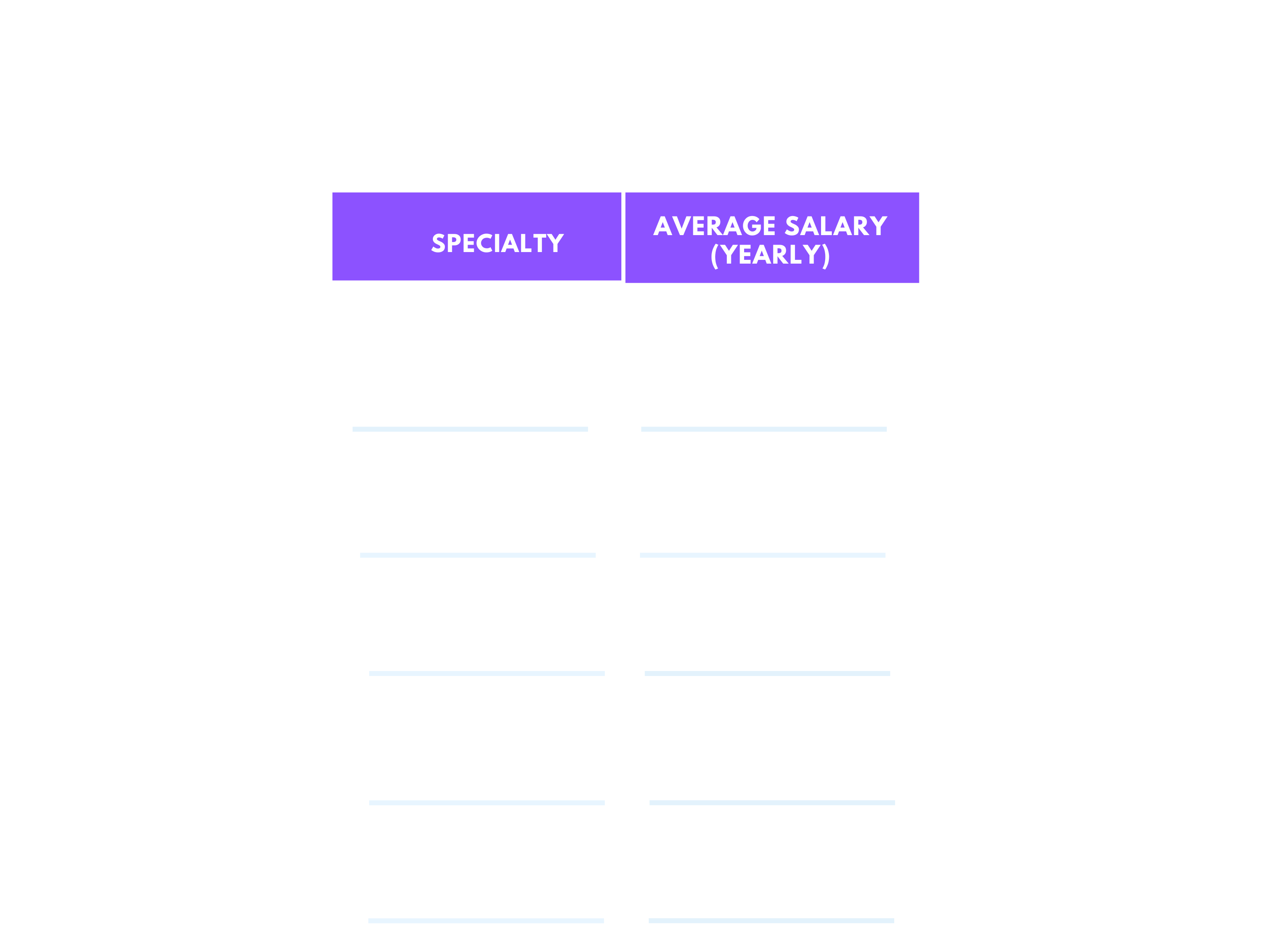 3. Things to consider when you hire developers in Malaysia 
There are many challenges that are unique to hiring developers. Even though it may be a more cost-effective solution, there are several factors you'll need to think about before hiring developers from another country.
Different time zones – if your business is based in the US, you are 14 hours behind your remote team in Malaysia. As a result, you will have two completely different start and end timings for the day. It all depends on your geographical proximity to the APAC regions. Depending on this, there can be significant time differences that can hinder the communication and collaboration processes within your dev team.

Quality standards – when hiring developers from Asia, you need to adhere to the highest quality standards. Security standards, such as the ISO Standard 27001 are put in place to improve the quality of the work you receive and to protect the security of your assets. This involves financial information, intellectual property, and other important information. When looking for developers, make sure they have the necessary credentials and are accredited by reputable organizations. 

Communication skills – before hiring a developer, you should evaluate the developer's communication abilities. They need to be proficient in English so that they can communicate effectively and collaborate without difficulty. Although English proficiency is high in Malaysia, you should always check individual capabilities and screen for language skills prior to making an offshore hire.
4. Disadvantages of hiring software developers from Malaysia
This is one of the most significant challenges when it comes to hiring developers. If you hire freelancers, they'll have to organize their own workstations and internet connections. And as the employer, you'll have to manage all of your remote developers from across the globe simultaneously. This will make management a challenge, as you do not have every employee in one room.
Because you and your team are in two different locations, there is no active supervision to keep all developers motivated and on track. Without sufficient supervision, the team may develop a laid-back attitude that will eventually lead to procrastination. And your projects can veer off course and not achieve the desired results. However, using a talent marketplace like Unicorn.Dev will be helpful. They offer continuous monitoring to ensure that work is completed and quality is maintained. 
When hiring developers, it is safe to say that informal and in-person interactions are excluded. You can host video call meetings or chat on various platforms but real-life face-to-face communication will almost never happen. This might be a concern when working for an extended period of time, as interaction is beneficial for the working process and team spirit. Informal interactions can sometimes provide remarkable improvement.  
5. Where to hire software developers in Malaysia
Malaysian IT outsourcing companies
There are several Malaysian-based software development companies. However, it is difficult to find outsourcing firms that will offer quality work. Once you select an outsourcing company, check for reviews and try to speak to past customers that have successfully used their services. This way you screen if the outsourcing firm is reliable and trustworthy. 
You can create your own team by advertising on remote freelancing sites. To help you attract the most suitable developers, you'll need to create a job post that attracts the right type of developers. This way you won't end up searching through thousands of unqualified applicants. Some of the most widely-used freelancing sites are:
While it is possible to hire developers through freelancing sites and Malaysian outsourcing companies, you'll have to deal with the stress of finding the right talent and spending valuable time screening them. Using a talent marketplace, on the other hand, may be a better solution for you. It eliminates the risk of hiring inexperienced developers and enables a seamless workflow. 
Unicorn.Dev is one of the most suitable platforms for companies looking to hire quality tech talent in Malaysia. It has its very own exclusive pool of elite senior developers. The primary benefit of working with Unicorn.Dev is that its software developers are prescreened and vetted. Unicorn.Dev talents are seniors with at least 5 years of work experience in their specialty. Below are a few benefits of using Unicorn.Dev:
Within 48 hours, you are matched with the most suitable talents. 

Communicate and collaborate with your offshore team via your own personal Slack workspace.

Weekly contracts allow you to pay as you go. This requires minimum commitment.

Your talent is given on a 7-day free trial and if you aren't satisfied, you can find an alternative or get a refund immediately.

You can buy out skilled Unicorn.Dev talent off the platform if you wish to hire them as full-timers within your company.

Whether you require part-time, full-time, or project-based talent, Unicorn.dev offers customized solutions.

Its globally distributed talent pool is available with a 4-hour time zone overlap which further facilitates efficient collaboration.
Key Takeaways
Malaysia is a great place to hire remote developers. You may encounter a few problems but overall the advantages outweigh the disadvantages. Let's take a look at some of the key takeaways of the tech talent industry of the country.