1. Unicorn.Dev: Access a global pool of pre-screened remote developers and designers at a competitive price of $35 per hour.
2. CloudDevs: Hire highly vetted developers and designers from Latin America, tailored to your time zone, with rates ranging from $45 to $70 per hour.
3. Toptal: Gain access to top-tier software engineers and designers. Pricing varies based on the scope and requirements of each project.
4. Fiverr: Find a diverse range of freelancers for digital services, with pricing set by individual sellers.
5. Upwork: Connect with remote freelance talents worldwide in various industries. Rates vary based on specific skills and expertise.
6. Hubstaff Talent: Discover skilled freelancers for your projects. Pricing is negotiated directly between clients and freelancers on the platform.
When it comes to marketplaces that specialize in tech talent, Turing has been a go-to strategy for most startups, SMEs, and enterprise-level organizations looking to hire remote developers, software engineers, and designers from around the globe.
‍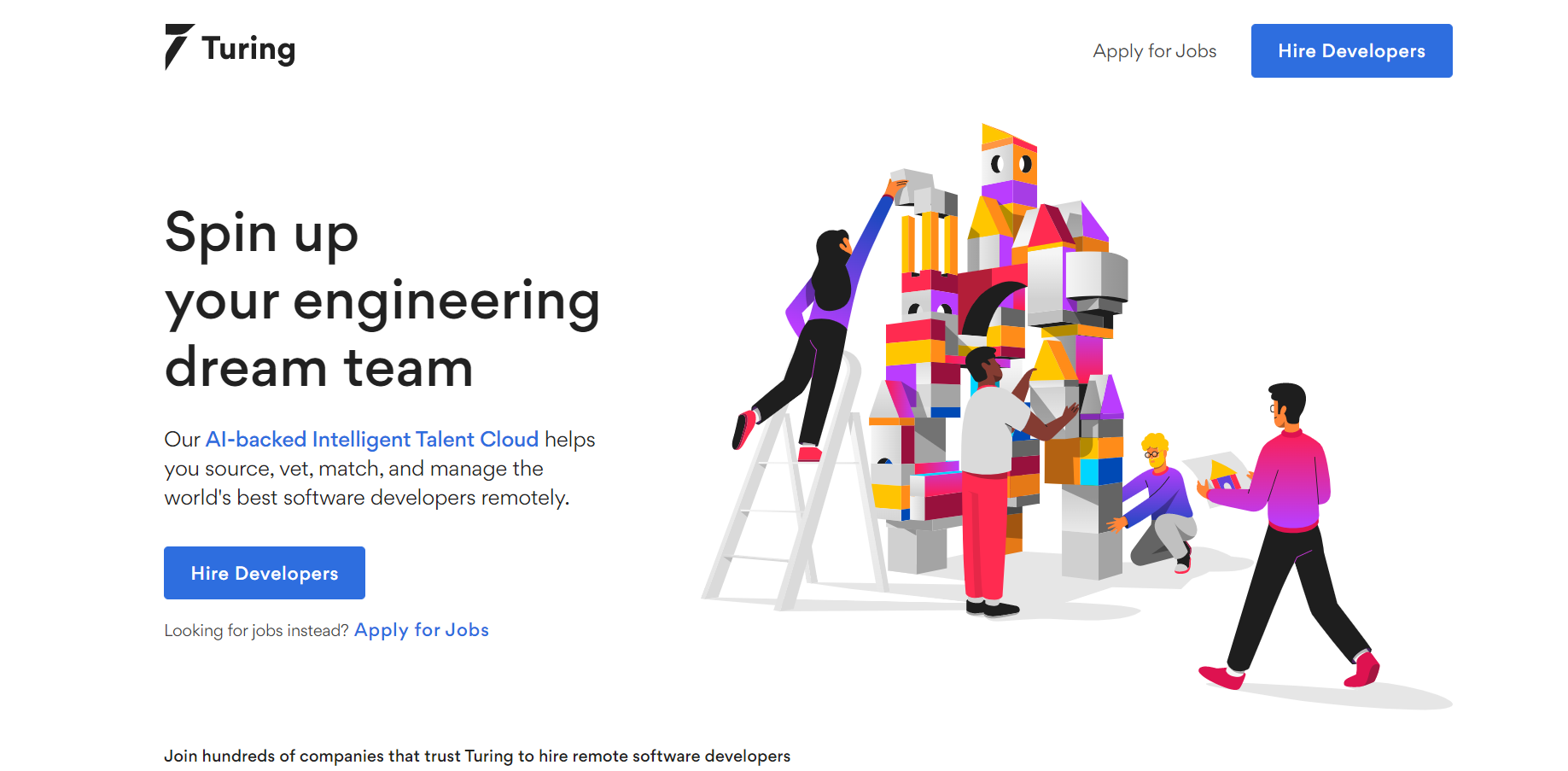 ‍
Why Turing?
‍
Turing's elite pool of tech talent is sourced from 140 countries, thereby ensuring a fit for all organizational structures that are interested in hiring remote developers.
‍
Their unique semi-automated and rigorous talent vetting process designed for hiring remote developers consists of testing for specific technical skills along with required soft skills. The process is scientifically crafted and on par with Silicon Valley vetting standards, resulting in only the top 1% of the 1.5 million who applied, being selected into their team.
‍
Turing's strategy for hiring remote developers focuses primarily on long-term job opportunities  - a strategy that has increased retention which in turn makes the talent that you are matched with that much more reliable.
‍
The company will match you with a suitable candidate within 1-5 days which is much faster than the conventional recruiting process.
‍
In terms of costs associated with remote developer hiring, Turing does not charge you any fees. Turing encourages you to negotiate wages with the talent once a match has been made while giving you a 14-day trial period.
‍
Turing also provides a workspace that helps enhance the communication, performance, and management of remote workers along with providing their talent with the Turing Virtual Machine which ensures that their code and data are protected as per usual practice by most key players in this space.
‍
Why look elsewhere? 
‍
"Being limitless" is a catchphrase synonymous with individuals who have an entrepreneurial spirit because a leader must be open to stepping out of one's comfort zone and exploring competitors before settling on a decision that is detrimental to the success of a business or project. Lucky for you, we live in a day and age where skilled individuals and organizations alike are well aware of the benefits of remote developer hiring or working for offshore companies which in turn has resulted in an industry boom with plenty of Turing alternatives for you to consider before you make that call.
‍
6 Turing Competitors to Consider Before Hiring a Remote Developer 
‍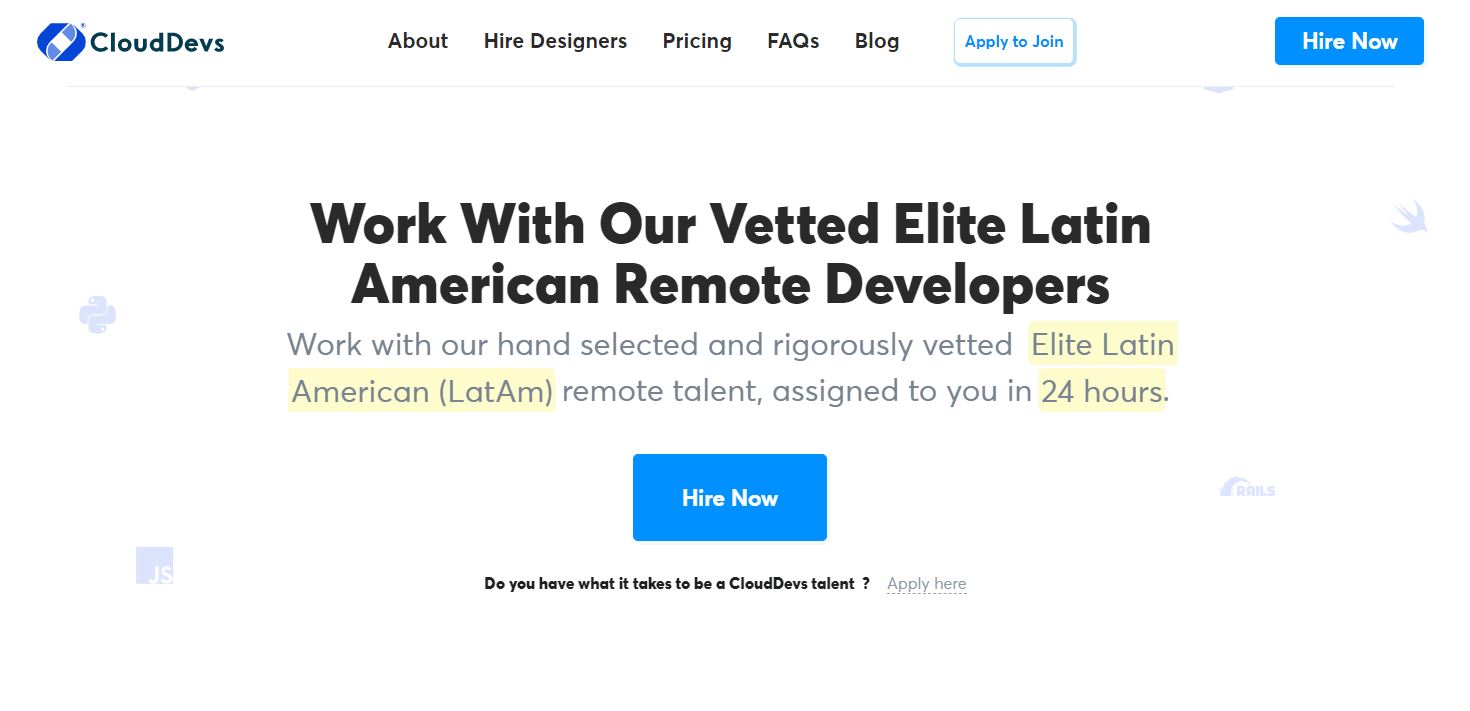 ‍
CloudDevs is an easy-to-use platform that supports organizations to find pre-vetted expert Talent from a pool of 8000+ developers, designers, and engineers based exclusively in Latin America and Europe within 24-48 hours! The company extends its support further by way of assisting you in the handling of employee payments, management, and compliance. When you reach out to them, you will not be met with an automated message stating potential matches or unavailability, but by an agent who is eager and willing to help you find exactly what you need for your business or project. Once matched you are assigned a dedicated Slack workspace to enhance visibility into your remote workers' progress. The company also matches you with a remote worker who is open to working hours that are comfortable for you despite the time difference which in turn makes them an ideal Turing alternative to consider.
‍
Pricing:
‍
CloudDevs charges $500 as a refundable deposit at the commencement of a project along with providing you with a 7-day risk-free trial period. The charge for talent will be as per the required project at a starting rate of $45 per hour.
‍
Vetting Process:
‍
Below is the 6-step vetting process conducted by CloudDevs and it includes you in step 5 once the major pre-assessments are complete so that you can have the utmost confidence in being matched with nothing but the best in your endeavor of hiring remote developers.
‍
A process to determine 2 crucial factors which are tech stack evaluation and language proficiency
A timed live coding challenge in order to evaluate the speed and quality of the code
An algorithm-based problem-solving challenge designed to deduce skill and capacity to perform under pressure
Background checks
Enabling you to conduct your own evaluations as deemed necessary
Continuous monitoring thereafter ensures that the remote developers hired are never out of touch.
‍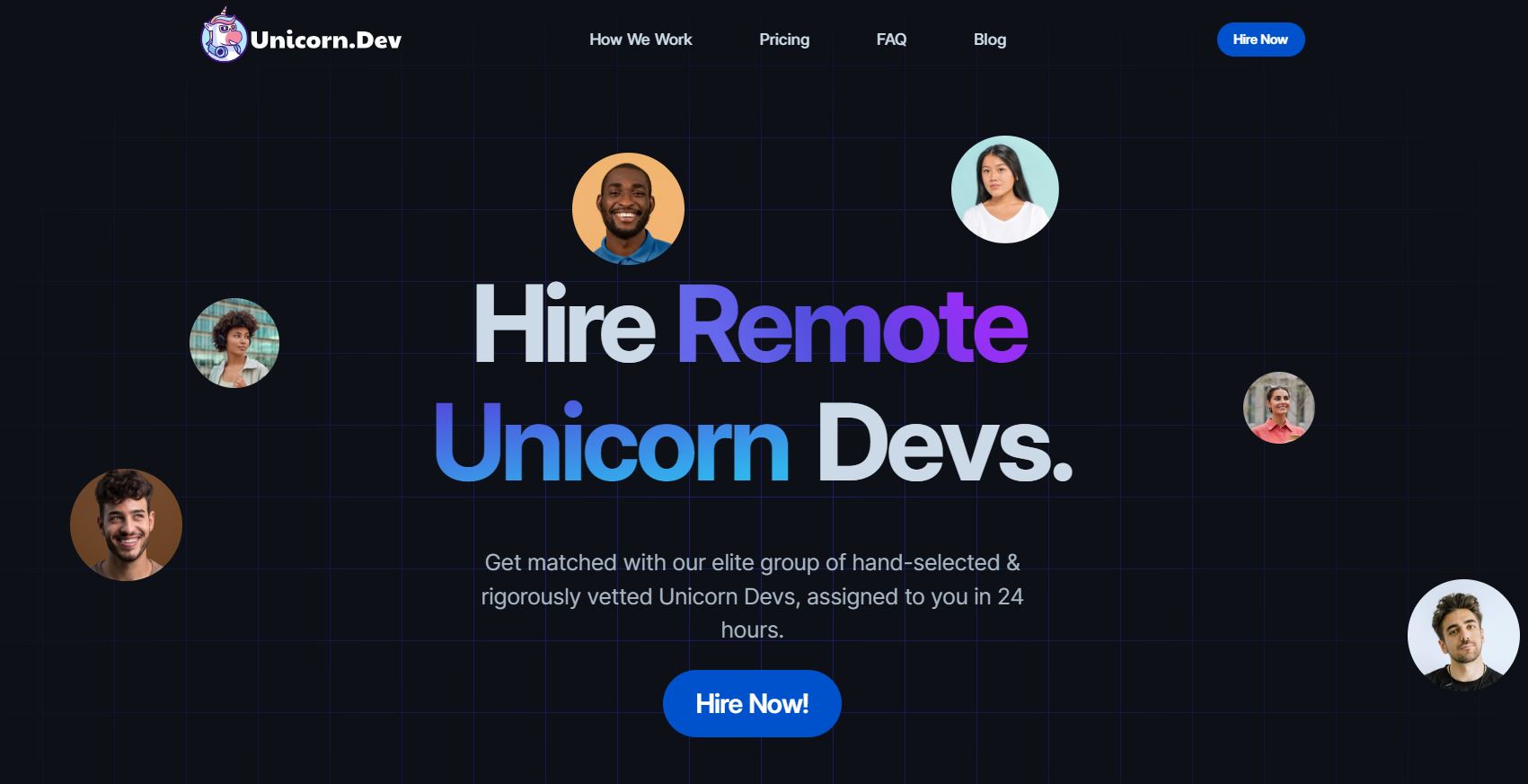 ‍
Unicorn.Dev is another Turing alternative for hiring remote developers, designers, and other tech stack experts because they too will help you find pre-vetted and experienced talent from a pool of 8000+ who are exclusively sourced from Latin America. A platform like Turing allows you to specify the skills required but goes the extra mile to book a call with a consultant to discuss your requirement further. Unicorn.Dev also supports sourcing, management, and payments as well and like CloudDevs, allows you to manage your selected candidate in a private Slack workspace once matched within 24-48 hours. Unicorn.Dev also provides timezone matching for your convenience.
‍
Pricing:
‍
Unicorn.dev charges a refundable deposit of $500 that will be applied as a credit to your first invoice while providing you with a 7-day risk-free trial period so you can opt to change the developer assigned to you if required at no cost. The talent rate is a flat $35 per hour for all senior developers with over 5+ years of experience in their respective fields.
‍
Vetting Process: 
‍
Discovery - Getting to know the talent
Coding challenges - Validating the talents skills
Problem-solving challenges - Evaluating the talents capability of logical thinking in a tech stack environment
Background checks -  A thorough process that ensures the talent has a good work ethic and no criminal record
Client evaluations - Enabling you to conduct your own interviews in order to ensure your satisfaction with the talent matched with you.
‍
High standards are maintained by continuous monitoring and assessment to ensure professional finesse.
‍
3. Toptal
‍
If you are looking for a Turing alternative you can take a gander at Toptal -  a remote freelancing platform that will connect you with world-class talent skilled in software engineering, design, finance, product management, and project management, all of which have numerous sub-designations. You can reach out to Toptal through their website, specify your requirement and opt to receive a call to discuss it with one of their agents which you can schedule at a time of your preference.
‍
Pricing: 
‍
Toptal charges a $500 refundable deposit along with a 2-week trial period and the talent rates are dependent on the time frame of the project, the rates set by their talents, and the locations they are from.
‍
Vetting Process: 
‍
Language and personality screening
In-depth skills review where only the best are selected to process further
Live screening conducted by experts to analyze problem-solving capabilities in real-time
Test projects that are comprehensive and take up to 1-3 weeks to complete
‍
4. Fiverr
‍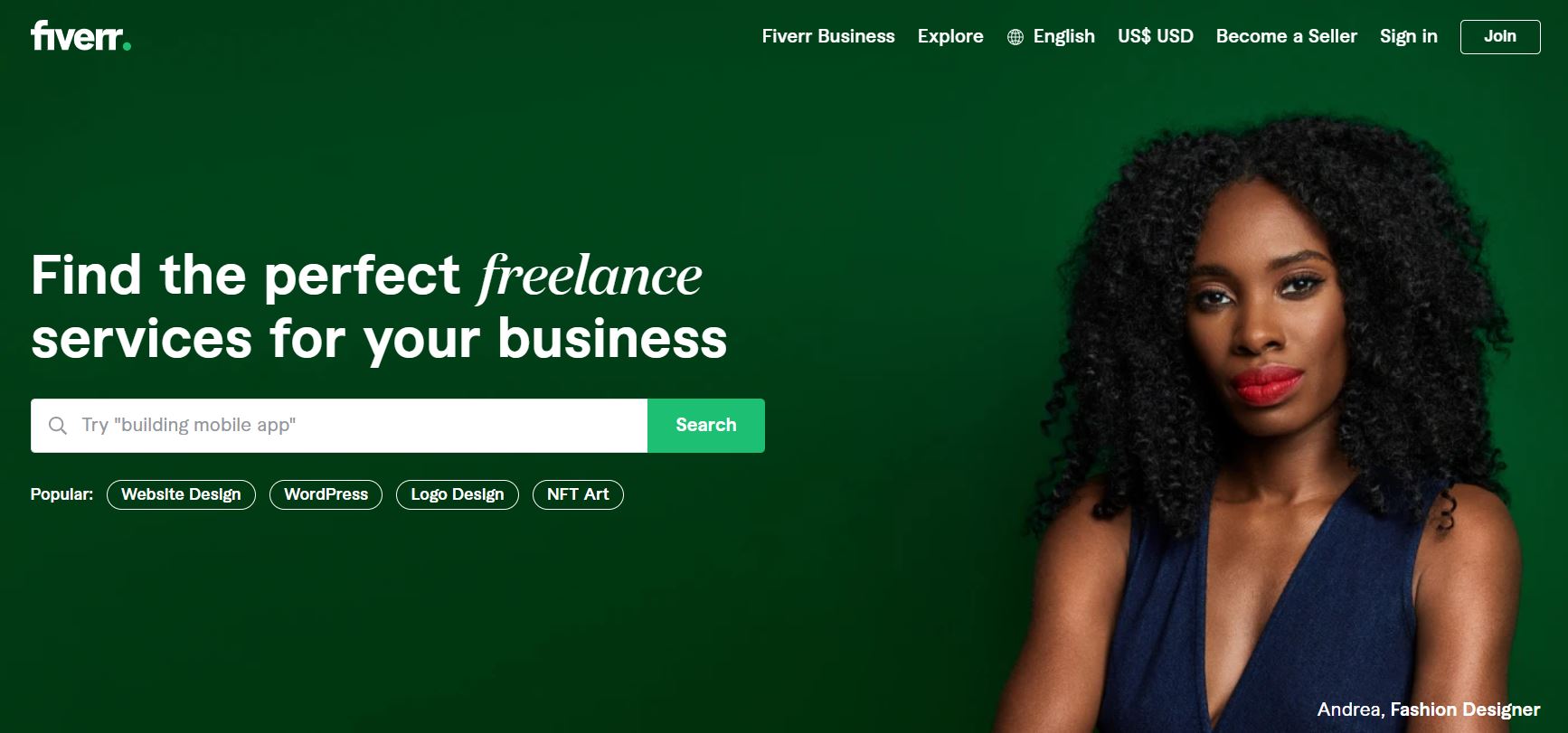 ‍
Fiverr is one of the most popular remote working sites available. While it can be considered a Turing alternative, it must be noted that there will be no curated support extended to you when you are looking to hire remote developers or fill any other role. Instead, this online marketplace is packed with cost-effective labor from diverse talent portfolios, and they are required to make profiles with their offerings while you can pick the candidate that suits you best and contact them directly.
‍
Pricing:
‍
Pricing will vary depending on the freelancer you choose and can range between $5 - $995.
‍
Vetting Process: 
‍
Fiverr is unable to provide focused attention on the competency levels of its freelancers due to its vast scale. You can however make an educated decision based on the talent's ratings and reviews which can be found on their profile.
‍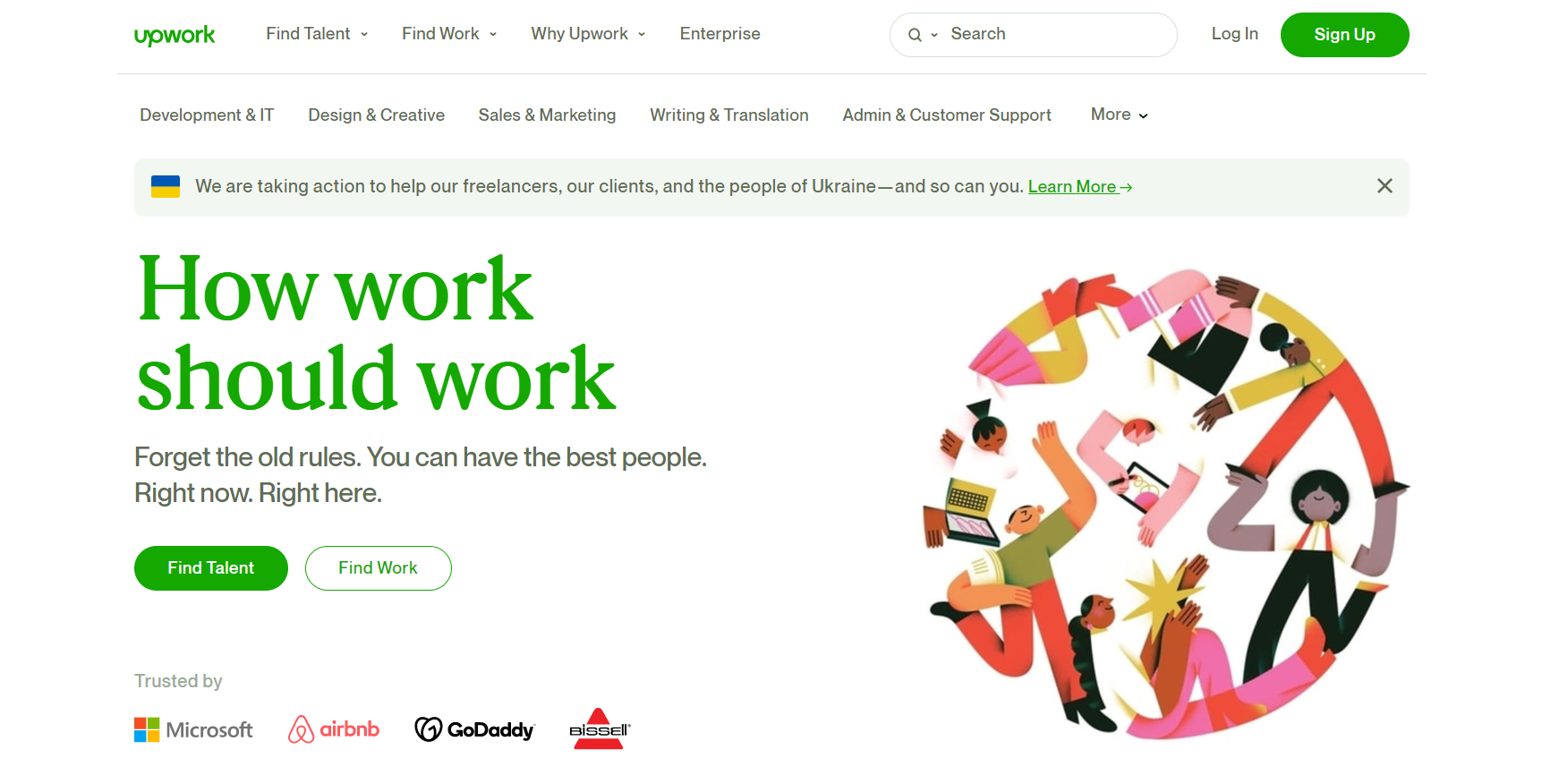 ‍
Upwork is another great Turing alternative to consider and the key differentiator between the two is the fact that you can post your job directly on the website and then be matched with potential recruits. It is a marketplace for freelancers specializing in web development, graphics design, and writing. While the Upwork model is similar to Fiverr, the key differentiator is that Upwork focuses on hiring for long-term projects while Fiverr focuses on one-time "gigs".
‍
Pricing: 
‍
While it is free for you to post a job on the Upwork Marketplace they do have an enterprise version that charges a fee. When hiring remote developers you can end up paying as low as $8 an hour or $250 an hour depending on the project.
‍
Vetting Process: 
‍
The marketplace version of Upwork does not have an in-depth vetting process however their enterprise version does - if you are willing to upgrade.
‍
Upwork has a 'badge' system in place for top-tier talent so keep an eye out for ones that say "Expert Vetted", "Rising Talent" or "Top rated" in order to get talent that is of similar caliber as those offered by other less mass market Turing competitors.
‍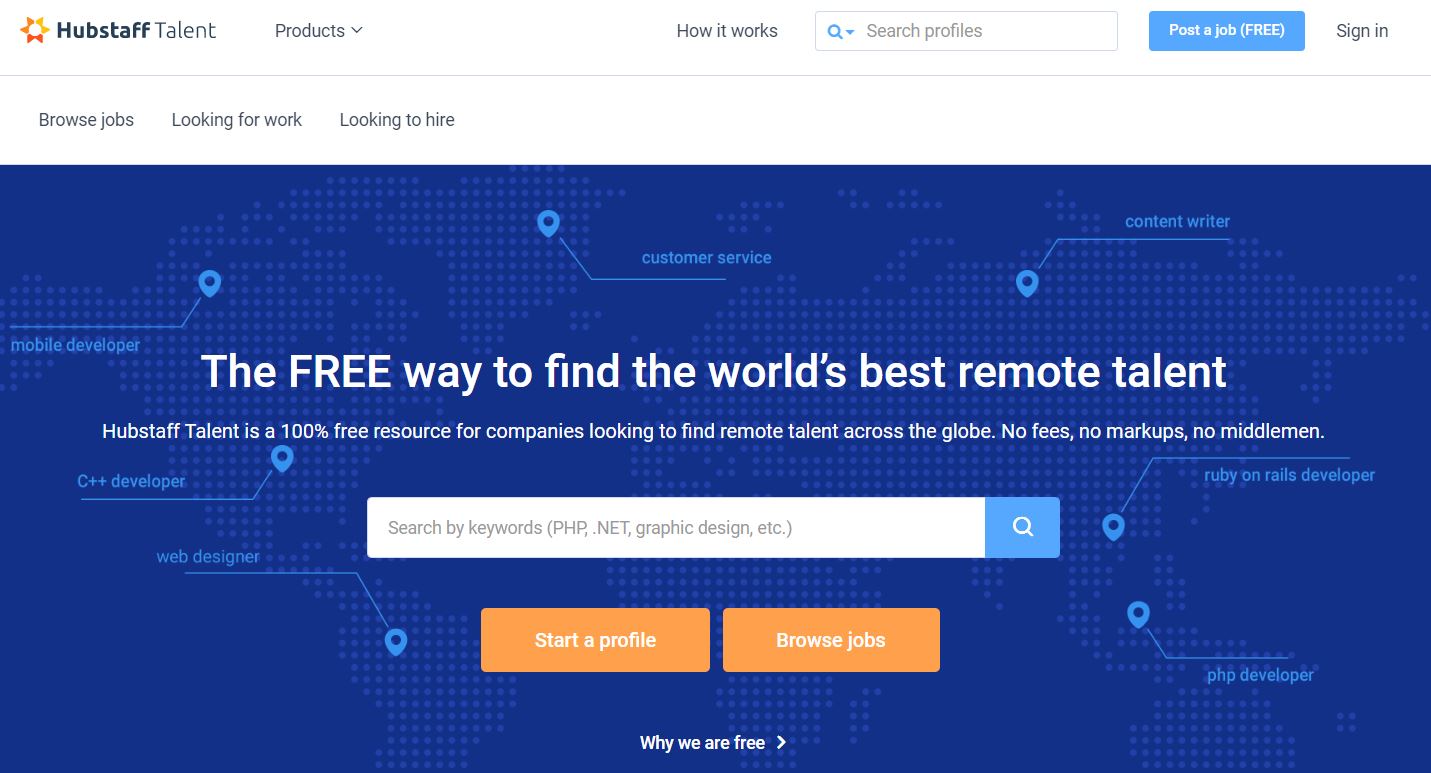 ‍
Hubstaff Talent, not to be confused by their software solution site "Hubstaff'', can be considered a Turing alternative as well. Simply put, the platform functions like a job board where you can either post your vacancy or peruse the freelancer profiles that are best suited for your task. Hubstaff does not get involved in the selection process, and hiring remote developers or other suitable talent is entirely up to you.
‍
Pricing: 
‍
Free of charge
‍
Vetting Process: 
‍
There is no vetting process for job seekers. The responsibility to vet them is entirely up to you.
‍ ‍